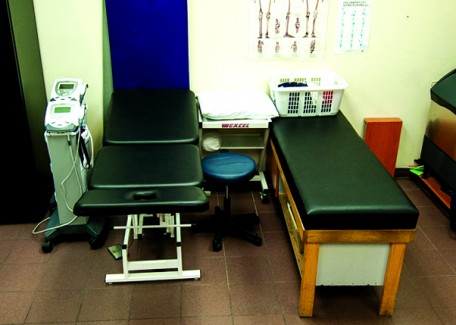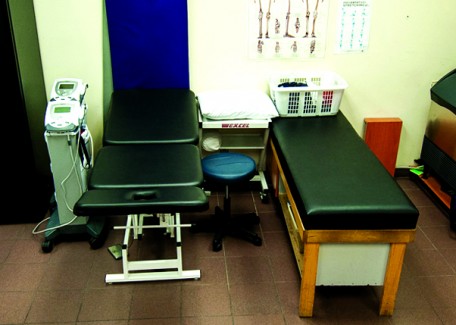 About Us
Dawson's Athletic Therapy Clinic has been in operation for over 20 years. Our staff provides emergency care, prevention and rehabilitation of athletic injuries for many of Dawson's varsity athletes. The clinic is staffed by certified athletic therapists who supervise the work of university students completing internships in athletic therapy at Concordia University. Our teaching clinic allows for these students to work exclusively with the Dawson athletes. Our job is to return our student athletes back to play as quickly and safely as possible.
The Dawson Athletic Therapy Clinic can provide professional treatment that is essential in the care of sport and activity related injuries. We offer services for the student population, staff and general public. Our goal is to provide quality and affordable athletic therapy services for the active population.
Schedule
The Athletic Therapy Clinic schedule varies daily based on therapist availabilities. The clinic is open 7 days a week. To find out more about availabilities and to book an appointment please email atclinic@dawsoncollege.qc.ca or call (514) 931-8731 ext. 5020.
Prices
ATHLETIC THERAPY AND MASSAGE THERAPY PRICE LIST 

55 min
Evaluation/Treatment

25 min
Treatment

55 min
Massage Therapy

Dawson Student**

$45

$25

$55

Faculty/Staff/Retired Employees

$55

$30

$60

 Non-Dawson

$60

$35

$65
**Students: must be a full time student, must show an ID card and must pay in advance when taking an appointment
Cancellation Policy: If you do not cancel your appointment within 24 hours, a 50% cancellation fee will be applied
Contact us: atclinic@dawsoncollege.qc.ca or 514-931-8731 x 5020